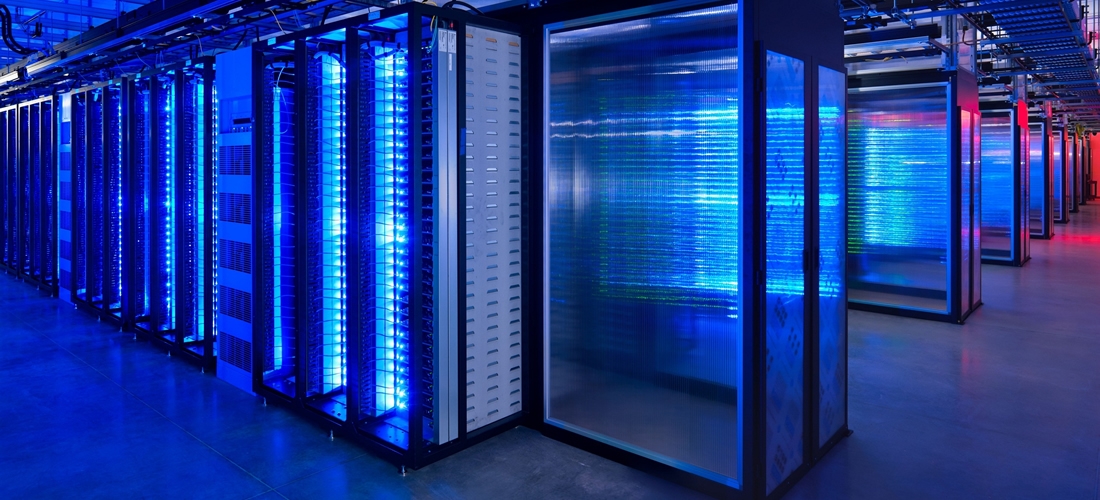 KINGDOMX FIRST OPENED IN 1998 AS A WEB HOSTING COMPANY
When KingdomX first went into business, we started out as an anonymous web hosting and domain name registration service. We were one of the firsts of our kind. We started out with a little tiny shared hosting account at a company called, Perfect Presence, which was owned by Brian Welch. A lot has changed in the past 18 years! Now we use an Orem, Utah datacenter owned by EIG (Endurance International Group – NASDAQ EIGI) using the Unified Layer (United Layer) data center and hybrid cloud network, which spans across North America. We strategically chose this datacenter because of their location, climate and demographics of the area as opposed to the inherent risks associated with datacenters in potentially troubled regions/cities such as Houston, DC Metro and Los Angeles which are frequent targets of weather, earthquakes, political turmoil and security risks.
There are many differences in hosting companies, here are some basics:
EQUIPMENT: We use genuine Intel® Xeon® servers on a LAMP platform – Linux, Apache, MySql, php.
SECURITY: We do whatever it takes to keep our servers and your accounts secure – this includes first and foremost, blocking entire countries from our servers (that also cuts down bandwidth usage by more than 50%!), blocking harassing bots (not the good ones), requiring strict passwords, and automatically blocking anyone who fails at login more than three times.
SERVER LIMITING: KingdomX has always had a policy of limiting each server to only 200 accounts. This is far less than other companies. We do this because the more accounts on one server means more traffic issues. Imagine a web server as a highway. The more cars on it, the slower it goes. Additionally, we do not allow automated account set-ups, we verify each and every client so that we do not have any spammers, porn or gaming accounts competing with your business.
24/7 SUPPORT: KingdomX has always had a 24/7 tech support ticket system which is immediately routed to the tech support team on call.
PRIVACY: Privacy is first and foremost. It was what our business was founded on. We do not give your information away to anyone. We do not link your website back to us. Any information requested by law enforcement must be accompanied by a legal warrant of the proper jurisdiction.
FEATURES YOU NEED – INCLUDED: All our hosting accounts include all the features, speed and resources that you need, so there is no need to worry over the small details that make a big difference! All hosting accounts are WordPress enabled, have FTP access, full statistics, and include up to four email accounts. To see more features, scroll to the bottom of this page.
SIMPLE PRICING: Our pricing model is simple and is based on our history of user activity.
WE ACCEPT MORE FORMS OF PAYMENT THAN OUR COMPETITORS: KingdomX accepts PayPal, Visa, MasterCard, American Express, Discover, Online Checks, and Western Union.
WHAT YOU NEED: In order to have a website live on the internet, you will need a few things; a domain name, a web hosting account that is compatible for the type of website you want, a website, website security and email service.
Each account comes with four email accounts at no additional charge. If you need more, let us know. We do not provide service or support for Microsoft Exchange. If you or your company uses Microsoft Exchange, we can still host your website, but all your email and exchange service will need to stay with that provider.
CLICK HERE TO PLACE YOUR ORDER!
Here are some of our other features (not all features are available on every level):
CPANEL with WordPress Auto-install.
Ability to Change MX – Allows the user to modify MX entries
Addon Domain Manager – Allows the user to manage addon domains
Advanced DNS Zone Editor – Enables the Zone Editor interface
Analog Stats – Enables the Analog statistics program.
Apache SpamAssassin™ – Enables the Apache SpamAssassin ™ interface
Apache SpamAssassin Spam Box – Enables Apache's SpamAssassin's Spam Box feature
Autoresponder Manager for email
AutoSSL – Enables AutoSSL functionality
Awstats Stats – Enables the AWStats statistics program.
Backup Manager – Enables the Backup interface
Bandwidth Stats – Enables the Bandwidth interface
BoxTrapper Spam Trap – Enables the BoxTrapper interface
Change Language – Enables the Change Language interface
CPU and Concurrent Connection Usage
CSV Import (Email & Forwarders) – Enables the use of .csv files to import new email addresses or forwarders.
Custom Error Pages – Enables the Error Pages interface
Default Address Manager – Enables the Default Address interface
Directory Selection Popup Enables the Directory Selection window when the user opens the File Manager
Disk Usage Viewer Enables the Disk Usage interface
Email Account Manager – Enables the Email Accounts interface
Email Archiving – Enables the Archive interface
Email Authentication – Enables the Authentication interface
Email Domain Forwarding – Enables the Forward All Email for a Domain
Email Filtering Manager – Enables the Email Filters interface
Email Greylisting – Enables the Configure Greylisting interface
Error Log – Enables the Errors interface
File Manager – Enables the File Manager interface
Forwarder Manager – Enables the Forwarders interface
FTP Account Manager – Enables the FTP Accounts interface
FTP Settings – Allows the user to manage FTP settings
Index Manager – Enables the Indexes interface
IP Deny Manager
Latest Visitors – Enables the Visitors interface
Manage DNSSEC
ModSecurity™ Domain Manager
MySQL – Enables MySQL®.
Network Tools – Enables the Track DNS interface
Parked Domain Manager (Available on Level 2 and 3)
PGP/GPG – Enables PGP and GPG encryption  (Available on Level 2 and 3)
PhpMyAdmin – Enables phpMyAdmin.
PhpPgAdmin – Enables phpPgAdmin.  (Available on Level 2 and 3)
PostgreSQL – Enables PostgreSQL®.
Raw Access Logs – Enables the Raw Access interface
Redirect Manager – Enables the Redirects interface
Remote Calendars and Address Books Enables the Calendars and Contacts interface  (Available on Level 2 and 3)
Ruby on Rails Enables Ruby on Rails®. (Available on Level 2 and 3)
Server Status Viewer
Simple DNS Zone Editor – Enables the Simple Zone Editor interface
Site Publisher – Enables the Site Publisher interface
Site Software – Enables the Site Software interface
SSH Connection Window – Enables the SSH Access interface
SSL Host Installer – Enables SSL certificate installation.
SSL Manager – Enables the SSL/TLS interface
SSL/TLS Wizard – Enables the SSL/TLS Wizard interface
Subdomain Manager – Enables the Subdomains interface
Subdomain Stats – Enables statistics for subdomains.
Two-Factor Authentication (Google Authenticator) – Enables the Two-Factor Authentication interface (Level 2 and 3)
Update Notification Preferences – Enables notification preference options in the Contact Information interface
Virus Scanner – Enables ClamAV virus scans.
Web Disk – Enables the Web Disk interface
Webmail – Enables the Webmail feature in the Email Accounts interface